Through our short-term actions, we are also keen to think about tomorrow's tourism. In our services, we integrate our consultancy services on how to launch best practices within our partners activities and we communicate through social networks and trainings about those initiatives to increase awareness. Also, as part of our pledge, we offset our carbon emissions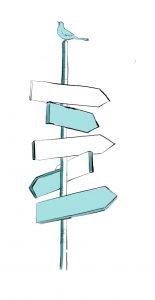 We are three experts in tourism, very reactive and agile to enable you to successfully face the challenges ahead !
– 60+ years experiences in tourism
– A wide network of key decision makers including tour operators; travel agencies; airlines; media and sustainable tourism organisations
– Unique tailor-made service
– A constant monitoring of travel and digital trends; sustainable initiatives and best practices.
We are located in France, Luxembourg, Belgium & Ireland which allow us to easily cover many European markets especially French speaking markets.
Our passion for travels & knowledge of tourism field
Our concern for greater sustainability in tourism
Our customer-focus mindset